---
Why Khaata
---
Khaata is for everyone who sells products on daily basis and needs to keep track of sales
Quick & Easy

At the click of a button, import all your sales and forget about manual entry in Tally. Khaata imports nearly 70-100 invoices per minute.

Flexible and DIY Accounting

No typing or manual searching for importing your sales data. Finetune it according to your requirement, import for a day, for a week or a month. You can even import a single invoice.

Safe & Secure

Data transfer is done in a fully encrypted, secure and standardized technology, to ensure complete business privacy.

All in One Solution

All the entries would come with Taxes (CGST, SGST, IGST), GSTIN Numbers (for B2B clients), Stock items and quantities sold or refunded, Shipping fees, Giftwrapping fees.

Reports

With our simplified but detailed reports analyze your data, calculate individual product profitability and beat the competition.

Reconcile Feature

Khaata offers a reconciliation mechanism to make sure your data is imported 100%, without errors by comparing against the e-commerce mark etplace's data provided to the seller.
We Work With
Partnering with us helps sellers understand their sales and refunds better and make rapid decisions about their stock items, pricing and advertising.
Flipkart

Zomato
Swiggy

Quickbooks
---
From Our Blog
---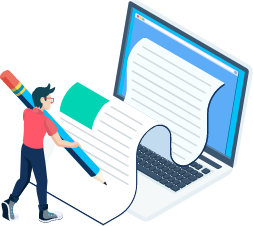 New Reconciliation Report

Two weeks ago, we unveiled a new feature for instant reconciliation of all your sales orders. Specifically, you could check missing invoices, existing invoices, etc. on a day to day basis.

Phasellus Eros

Cras augue mi, molestie et purus nec, vehicula consectetur elit. In hac habitasse ed condimentum odio. Nunc vel luctus quam. Mauris odio nisl, gravida muori cursus llnarcu

Nunc Porttitorid Orci

nterdum convallis. Phasellus tristique at eros sed tristique. Vestibulum sed condimentum odio. Nunc vel luctus quam. Mauris odio nisl, gravida cursus arcu at